More progress on my coffeebreak sci fi roguelike.
Big news, Asterogue now has a sound track! It's Holst's The Planets in chiptune format. :D You can have a listen at the bottom of this post.
Current gameplay screenshot: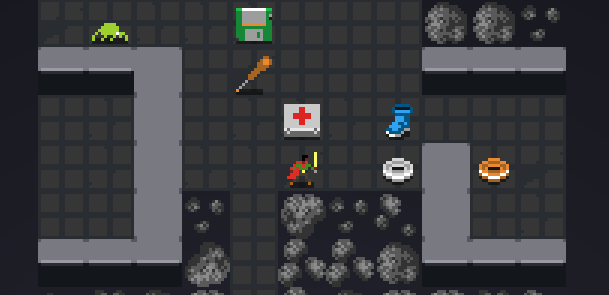 What I did this week:
Music! (75% done)
UI fixes and tweaks.
Implemented "holdable" arrow buttons.
Implemented game debug log emailing facility.
Made alien location map permanent for level.
New SFX for weapon/armour nanotech.
Implemented directional sprites.
New "game juice" animations on item pickup + combat.
Game balancing.
Bug fixes.
Issue tracker status: 55 done / 6 in progress / 21 to do.
Play testing is going well. Very clear some of the changes I need to make to balance the game.
Music
Thanks for reading!
Pre-order
PS You can now pre-order the game for Android and Windows (see below).