I got a lot done this week on my coffeebreak sci fi roguelike, Asterogue.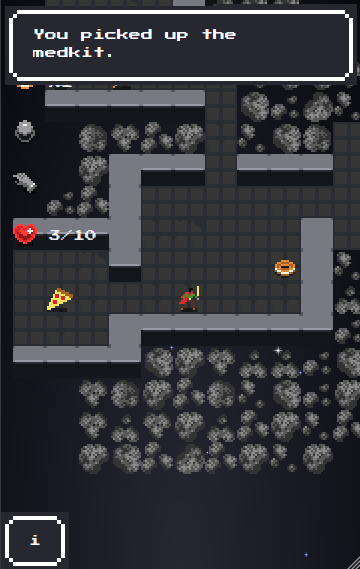 What I did this week:
Implemented the chemical vial pickup type.
Implemented the nanotech data pickup type.
Implemented monster attributes and special abilities.
Got Cordova builds working again for Android.
Got Electron builds working for Windows.
Refactored the way tile drawing works to fix various issues.
Implemented "fog of war" level reveal.
Implemented "map" pickup type.
Implemented food pickup type and hunger clock.
Built a simple server for collecting game stats.
Many wording and text tweaks.
Game balancing.
Fixing bugs.
Issue tracker status: 48 done / 2 in progress / 16 to do.
I'm ready for play testing. I have to upload the binaries today and tomorrow. If you can help play test I would be super grateful. Here's the playtesting signup: https://forms.gle/NcDGfGykk4NDJepx8
Thanks so much for reading!